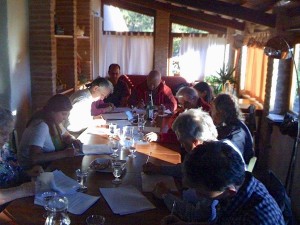 Dear Vajra brothers and sisters,
our dear gakyil colleague, very good friend, long time practitioner, dedicated student of Rinpoche and also President of the IDC has unexpectedly passed away. This is a big loss not only for us, members of the International Gakyil, but especially for the whole Community as Enrico was just at the heart of all mission-critical activities undergoing in all parts of our global community.
We will inform you of all relevant activities and changes which will be necessary to undertake as a consequence of this unexpected and sad loss.
Bon voyage, dear brother Enrico …